Professional Genealogical Research & Consultation Services

I specialize in the Mid-Western United States. These states include North Dakota, South Dakota, Nebraska, Kansas, Missouri, Iowa, Minnesota, Wisconsin, Illinois, Indiana, Ohio and Michigan. I do minimal research outside these specified states upon request.




Services Offered



Consultations

Basic Records Search

Family Research

Other Services

Rates

How To Request Research Services

Charts


Consultations



This is a service for those who have found that famous dead end or "Brick Wall". I will review what you know about your ancestors and identify what records and/or direction you should search next. This is a great service for clients who want to do the research, but just don't know what directions they should search in next. I review what records you have researched and your findings to date, I then recommend alternative genealogical records to get you back into your search.

Consultations are billed at an hourly rate of $25 per hour. A minimum deposit of $25 is required. This amount may increase based on the number of ancestral lines you wish consultations on.




Basic Records Search



This is a basic single record search. This can include birth, marriage, death, census, tax records, cemetery, military and more. Basic single record searches are only available for indexed records.(NOTE: Records vary based on availability in different areas.)




Family Research



This research service is a complete research of your family tree. This service allows me to search records, analyze, photocopy and report on your ancestors. With this service, I research cemetery, census, vital records, directories, land and probate records and more.




Other Services



Are you just starting out? Would you like a little one on one? A way to ask exactly what you need to know, where to look, how to find it? Do you want to do this whenever you have a question? If you said yes to these questions, then you might want to try this service.

If you are a beginner and just starting to get on your feet with your personal research, you can use this service. This is more along the lines of an ongoing consultation service.

With this service I work one on one with you for one week. This service is strictly online, no snail mail required:-). You do the research and ask as many questions as you need, to get you on track in your research. I will help direct you as to how to find your own records and information.

The fees for this service are a little different than the other services. The fee for one seven day time period is $300, with a retainer of 50% is required before we begin. This retainer does apply to your total ending balance.







Rates



$35 per hour for time spent searching, evaluating, obtaining copies and composing reports. Postage rates, telephone & photocopy expenses are additional to the base hourly rate.

A non-refundable deposit of 50% the requested time cost, with the minimum being $35 is required before research begins. This amount is deducted from the balance.

All outstanding balances are due within 7 days of completion of services.

**As of July 1, 2002 ALL Research fees must be paid using Visa, Mastercard, American Express, Discover or your personal checking account using PayPal online.

Minimum research time is 1 hour.

You can request a specific number of hours you would like me to research.

If your research request will require extensive time and resources I reserve the right to require an additional deposit.

Any required deposits will be credited towards your total amounts due.








How To Request Research Services



As with any genealogical research, there are never any guarantees that your entire family can be found. Sometimes a family can be found, but extensive information about the family may not be found. Sometimes people are transparent in different time spans throughout history.

That being said, please read the following carefully. Include any and all information that you might know about the family you are requesting to be researched. Nine times out of ten, you know more about your family than you realize. Please include the following information.

1. List all of the family members you wish to be researched. This includes parents, children, siblings & spouses, any know birth, marriage or death dates and locations such as cities, towns, counties and states. Use the family group sheets and pedigree charts at the bottom of this page to help you better organize your information.

2. Include any documents you have already obtained such as certificates of births, marriages, deaths, obituaries etc. DO NOT send original documents. Please ONLY send photocopies.

3. Please include anything else that may be helpful such as family stories or any known information about military services and religious affiliations.

4. Please specify any maiden names of married ladies. In the world of genealogy, ladies are addressed by their maiden names most of the time.

5. If you are looking for more than one family surname, please briefly explain the connection between the two, if any.

Example: If you are looking for the Doe and the Smith families, John & Jane Smith. State that Jane's maiden name was Jane Doe. This establishes the connection between families.

6. Let me know what you want to get out of this research, what would you like to see in the end. Would you like a 3 generation pedigree of your family? Would you like to locate a certain generation of your family? Would you just like to see if they show up in a certain area during a certain time frame? Would you like to know who your great grandparents were?

7. How often would you like me to report progress? Would you prefer to have me report progress a certain intervals? Would you prefer to contain all research information to one progress report for short researching periods.

8. Please be very specific how long you want the research process to take. Fees can add up faster than you might think. Know what you are looking for and how much time you can afford before you start.

9. Finally, include your name, mailing address and phone number. This is strictly for my records and ease of contacting you. The mailing address is very important because I mail all photocopies, documents obtained and my final report to you when I'm done researching.


Pedigree Chart
Family Group Sheet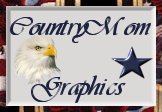 Contact Us Terms Of Service Privacy Policy
©2002 Inland Valley Marketing all Rights Reserved